Our objective: motivate and engage our teams in a common direction.
DATA4 has deployed the DATA4People programme, with a view to:
protecting our employees' health and quality of life at work
enhancing diversity and team spirit
The purpose of this initiative is also to train and involve all our employees in sustainable development issues.
We plan to train all our employees in the Climate Fresk in 2022.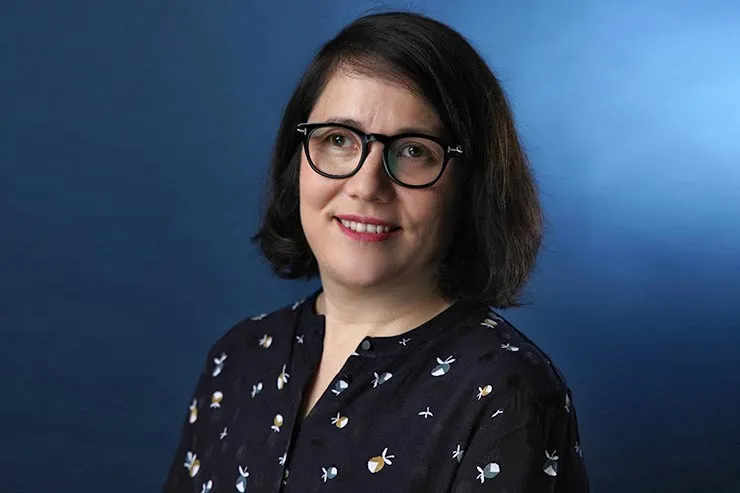 Our development is based on the conviction of individual and collective responsibility, while constantly renewing ourselves to aim for excellence. Here are the values that guarantee these commitments
Initiative
The Data4 team is made up of men and women of action. Our culture is based on a spirit of initiative, with well-defined objectives that allow our clients and partners to see clearly. We realize our vision with autonomy, energy and a sense of responsibility. This is why we surround ourselves with motivated people, each of whom plays a role in our development.
Ownership
Our ambition is accompanied by our own sense of responsibility, a true pillar in today's digital world. It's a topic that is very close to our hearts, and one that impacts everything we do. Our commitment to responsible practices is reflected in our transparency, in the way we manage our environmental impact, and in the respect we show to our colleagues, prospects and customers.

Adaptability
Change is not a new phenomenon, but we understand that the speed of today's changes requires new solutions. Our business is designed to adapt, providing innovative thinking and creative solutions that respond directly to our clients' needs. This is the philosophy that allows us to improve every day. It's how we prioritize continuous learning so that we don't just react, but anticipate what the future holds.
We involve our employees in our sustainable development approach.
DATA4 is resolutely focused on a collaborative and collective approach. All our teams participate in this responsible company project on all our campuses in Europe.
As such, a number of commitments have already been made:
DATA4 undertakes to share and pass on its knowledge of a data center's environmental footprint. The group helps evaluate the environmental footprint of digital technology and actively embraces the national and European agenda for a responsible digital industry.
DATA4 undertakes to measure and share the impacts of its actions in complete transparency, based on the standard methodology detailed in ISO 26000.
At Data4, we put the well-being of our employees at the heart of our concerns. Through the Data4Good People program, we are committed to improve the working conditions of our employees and become "the best place to work".
Diversity and gender equality
Data4 is committed to engaging on social issues with our employees and various communities. Our company supports gender diversity and equality, hiring and inclusion for people in need, talent promotion and employee engagement through various initiatives (onboarding processes, training to develop skills, internal mobility), workplace wellness, and work life and personal life balance.
At the end of 2021, 28% of the company's employees were women. This rate is stable compared to 2020. Data4 cares about diversity and equality, especially since women are underrepresented in the data center, IT infrastructure hosting and cloud sectors, as well as in digital industries more broadly.
Our action plan includes:
ADOPTING SPECIFIC PAY INITIATIVES in all countries to ensure equal pay for women and men;
ENCOURAGING WOMEN to apply for positions usually occupied by men during the recruiting process;
IMPLEMENTING WORK ARRANGEMENTS TO ATTRACT FEMALE TALENT that give women more freedom in setting up their schedule and enable them to establish better balance between personal life and professional life;
IMPLEMENTING A CONTINUOUS IMPROVEMENT PROCESS to reduce all forms of inequality in key positions at the company and to increase the number of women employees. At the end of 2021, the executive team was 50% women and the Board of Directors 38% women, an increase compared to the end of 2020
Gender balance is essential for us to best reflect the company's image. Diversity also creates emulation and contributes to the company's performance.

Olivier Micheli
President & CEO
Workplace wellness and working environment
Every year, we conduct an internal satisfaction survey 5 to measure employee satisfaction. For 2021, the survey revealed a satisfaction rate of 78% and highlighted the following lessons:
97% EMPLOYEES ARE SATISFIED WITH THE TRAINING PROVIDED when it comes to the quality of the programmes offered
93% ARE SATISFIED WITH THE TELEWORKING PRACTICES in France
91% ARE SATISFIED WITH DIRECT MANAGEMENT on all the related questions asked

Environment
Make Data4 a great place to work.

Innovation
Identify and study innovative, sustainable technical solutions with our partners.

Community
Be responsible, committed participants in our ecosystem.