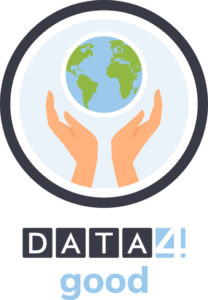 An ambitious

CSR programme
As pillars of the digital world, data centers support the digital transformation of companies and society as a whole. Their social and environmental responsibility is therefore very important.
In order to make this sustainable approach the DATA4 Group intends to put into practice an ambitious sustainable development programme named DATA4Good.
DATA4 Group's reason for being is to "Sustainably develop datacenter campuses, to guarantee secure, always-online access to digital data for both businesses and wider society".
DATA4Good's ambition is to make DATA4 the benchmark for the data center industry in terms of sustainable development.
"It is no longer a matter of simply reducing the environmental impact of our business, but rather adapting our business model so that it supports the development of a sustainable digital industry. Why? Because datacenters are on the front line of the digital industry. They underpin the digitalisation of business and of society as a whole. We carry a lot of social and environmental responsibility. This is why we have placed sustainable development at the heart of our corporate strategy, and created a dedicated programme that enables all of our employees to get involved in this company project across all of our campuses in Europe." - Olivier Micheli, CEO of DATA4.
DATA4 has been designing, developing, and running its own datacenters in France and around Europe since 2006. Having developed first its own quality and then its own CSR strategies, the Group would like to take things even further and make sustainable data an integral part of its business
In order to make this sustainable approach a reality, and to fully express its reason for being, DATA4 has launched DATA4Good, a programme based on 4 pillars: DATA4Environment, DATA4People, DATA4Digital_Responsibility and DATA4Community.
DATA4Environment

Reduces the environmental impact of everything we do
A growth model that is compatible with the fight against climate change
Our aim is to develop a growth model that is compatible with the fight against climate change, by falling into line with the European agenda under the Paris Agreement on climate change.
We have made a firm commitment, coupled with determined action, to a low carbon strategy, with the aim of achieving real carbon neutrality for our own infrastructure across all of our campuses:
Firstly, for our direct/indirect emissions linked to our energy consumption (scope 1 and 2 carbon emissions)
Then for indirect emissions linked to the life cycle of our buildings, hardware, etc. (scope 3 carbon emissions).
Accompanying our clients on a low-carbon trajectory
We are committed to helping our clients tread this same low-carbon path for emissions linked to the energy consumption and life cycle of their servers.
We need to overcome 4 challenges if we are to achieve these targets:
Enhance the eco-design of our datacenters
Protect natural resources
Bolster the circular economy on our campuses
Support our clients in their environmental efforts
All of these actions form part of our action plan under ISO 14001, the environmental standard in which we have been certified for several years now, as part of a continuous development process.
To embody this responsible approach, DATA4 has joined the Planet Tech Care and Tech for Good initiatives, as well as the Climate Neutral Datacenter Pact, which promotes climate neutral data centres by 2030.
Protect, include, and build loyalty from our people
Our aim: to possess a motivated team that is all pulling in the same direction. To do so, we have set 3 priorities:
Protect our employees' health and quality of life
Encourage diversity, social dialogue, and team spirit
Foster employee talents and investment
In 2020, 40% of our staff were women, obtaining the group a score of 86/100 on the gender index. This performance beats the national trends in the countries in which we work: 78/100 in France, 79/100 in Spain and 70.7/100 in Italy.
DATA4Digital_Responsability
Forging sustainable links with our clients and business partners
A sustainable digital industry can only be promoted by working with our client and service-provider ecosystem. As such, we are committed to: 
Guaranteeing service quality on our campuses
Making our clients' digital lives easier with innovative tools
Working with our technical service providers for a sustainable digital industry
Developing projects to make an impact within our ecosystem
As the foundation of the digital industry, datacenters support a rich ecosystem. With this in mind, we are determined to:
Develop strong partnerships with local authorities where we have our campuses
Take positive action for the environment and digital inclusion.
Manage our carbon footprint, with the ultimate goal of becoming carbon neutral
Improve quality of life on our campuses for our employees, clients, and service providers alike
Provide our clients with all of the digital tools and services they need to help improve their own carbon footprint
Develop partnerships and take part in sustainable digital industry ecosystems As an example, DATA4 has joined the Climate Neutral Datacenter Pact, an initiative launched by European datacenter players, and delivered in partnership with the European Commission, whose aim is to achieve carbon neutrality by 2030.
DATA4 also joins the Global Compact of the United Nations.