The Milan campus is one of the largest dedicated digital campuses in Italy, a hub located between the Mediterranean basin and Europe.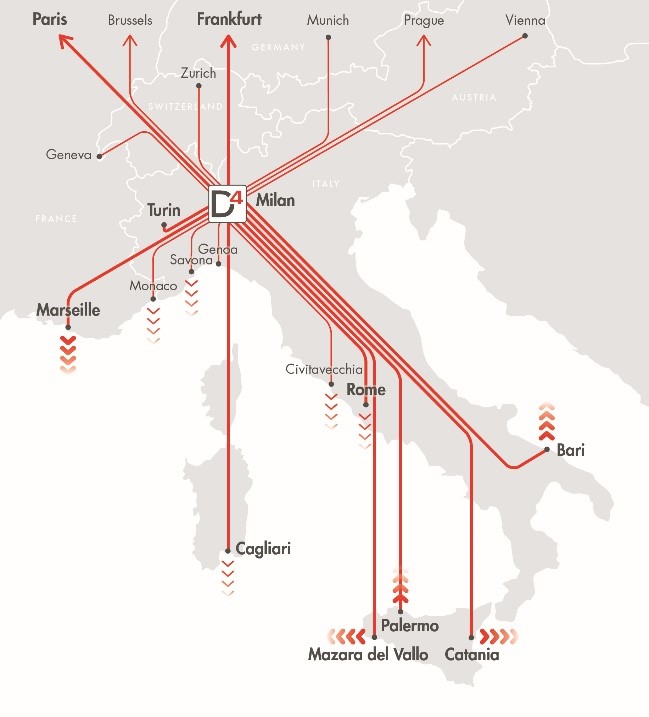 A prime location:
Substantial land (10 hectares) and electrical (38 MW) reserves
3 operational Data Centers
Certified ANSI TIA 942 A-2014 (Tier IV)
Capacity to construct 7 additional 4MW buildings
A resilient and redundant design that ensures service continuity
Two underground high-voltage lines of 132 kV each
A sophisticated security system, with 24/7 CCTV monitoring
Interconnection to over 70 telecom operators
Direct access to over 145 public cloud platforms
Dedicated POP of the Milan Internet Exchange (MIX)
The data center environment in DATA4's Milan campus
The 2nd largest telecommunications node in Italy
At the crossroads between the various telecom paths originating from undersea cables from the Mediterranean basin and the fibre networks connecting the main European capitals, DATA4 Data Centers are neutral with respect to operators: the ideal digital crossroads for hosting operator infrastructure.
From the DATA4 Milan campus, national and international operators can set up their points of presence with the guarantee of a very high level of availability and in a secured, redundant location (3 Carrier Rooms providing 400 m² of hosting), for receiving traffic from the Mediterranean Basin as well as transmitting it to European destinations or aggregating it to European traffic for Asia, the Emirates and Africa.
A project ?
Contact our Experts!
A platform of hyper-connected Data Centers between the Mediterranean basin, Africa and Europe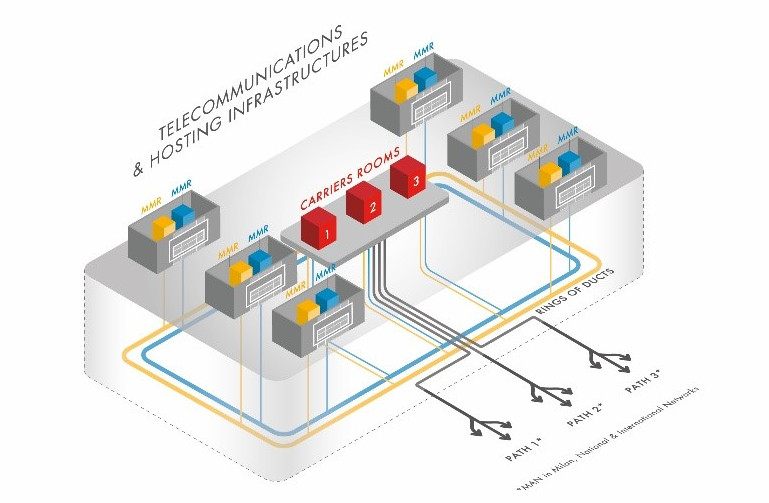 Low-cost access to hyper-connectivity: Several completely separate black fibre infrastructure entry points to over twenty Milan Data Centers and on the key Italian points of presence.
DATA4's data centers certifications in Milan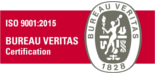 ISO 9001 : 2015
Management de la qualité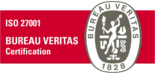 ISO 27001 : 2013
Security of information systems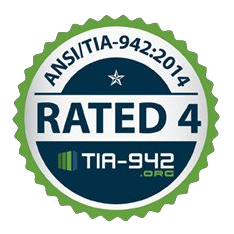 ANSI TIA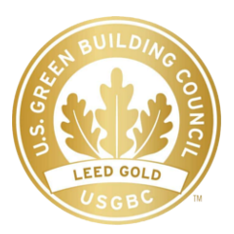 LEED

Open IX
DATA4 Italy :
Campus de Data Centers
@ Milan - Cornaredo
Via Monzoro, 101-105
20010 Cornaredo MI, Italy
+39 02 3357 6703
Contactez nous