Next Generation Data Centers
Our vocation

To build the Data Centers of the future
Guarantee outstanding, robust facilities
Control impact on the environment
Optimise build time
Offer a broad ecosystem of continually developing partners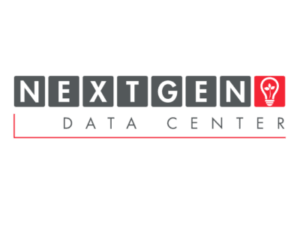 Precast reinforced concrete:
DATA4 buildings are made from reinforced concrete with precast elements for increased strength and resilience. This assembly method enables us to shorten build time whilst guaranteeing consistent structural quality and enabling us to produce features such as single-tenant, column-free rooms with a net usable area of up to 1000 m².
No raised floors:
From the start, DATA4 was released from the constraints of raised access floors (frequently used in clean rooms) to facilitate layout. DATA4 therefore avoids cable clutter problems (network and low voltage cables) under the raised floor, as well as issues relating to floor load and dust. Cable ducts at DATA4 are fixed to the ceiling, leaving the resin-covered floors completely clear and clean.
A ceiling plenum:
DATA4 has patented an innovative cooling system which diffuses air via a ceiling plenum. Cold air is driven from the ceiling to the floor and hot air rejected by hardware is drawn into cooling cabinets located outside the computer rooms. With no raised floors, the air circulates freely. This system is designed to adapt to high-density and adjust cold air flow according to the density of each rack.
Data Center

hyper-connectivity
Each Data Center has two Meet-Me-Rooms where customers can connect to each other as well as to local and global network providers, ISP's and IX's in complete security.
In each campus, these interconnection rooms are linked to two Carrier Rooms (POP ROOMS), which are in turn connected to several high-capacity Telecom loops, with a number of separate entry points. Customers therefore benefit from an enhanced ecosystem of over 70 carriers and more than 150 Cloud destinations.
Next Generation
Design
Drawing on 10 years of R&D experience, the Data Center experts working in the DATA4 design office have produced a new generation of Data Centers called "NEXT GEN DC", which are more modular and more energy efficient.
New features include:
Increased hosting capacity: Two single-tenant, pillar-free, 1000 m² rooms. The benefit of this is to meet the industrial constraints of customers with rapidly increasing requirements, such as hyperscalers or IT services companies, as well as facilitating the layout of rooms.
Ground-floor single-story building to simplify the installation and removing of equipment in the rooms, particularly during the large-scale deployment (more than 1000 servers) of pre-fitted computer racks weighing over a tonne.
Flexible electrical density, ranging from 3 kW to 20 kW per rack.
Modularity: optimisation of technical equipment that is activated as rooms fill in order to reduce energy expenditure.
Eco-performance: use of Direct Free Cooling technology, which uses outside air to cool buildings – 85% of the time on the Paris-Saclay and Milan campuses – thus reducing consumption of electricity by 20 to 30%. The performance rating of the NEXT GEN DC achieves a PUE close to 1, namely 30% better than the French or Italian average.
My aim was to build 'data fortresses' for the 21st century. I was inspired by Le Corbusier's architectural style which was already in evidence on the site when it was a research campus, which we bought from Alcatel in 2006.

Jacques Durand,
Designer of DATA4 Data Centers
Three key objectives are added to the modularity of this forerunner with respect to the design of our data centers:
Providing the highest level of quality
Optimising energy performance
Guaranteeing service continuity
DATA4 Group, the European data center specialist, and Qarnot Computing, the start-up that created the world's first digital heaters joined forces in 2016 to create a truly unique high-performance computing system.